We all know that time together as a couple is important – and that it can be fun! But sometimes when we are trying to plan a special day out or a romantic weekend break, we can get stuck for ideas.
When a special occasion rolls around- such as an anniversary or Valentine's Day – we often tend to try a little harder, but in reality, the best romantic weekend breaks or couples' treats are the ones that are done for no reason other than just wanting to spend some quality time together.
On these occasions, you want something that is a special experience, a memorable moment – you want a treat for two!
Below, we will look at a few options that a spa experience can offer you as a couple, including:
Spa days for 2
Spa day with treatments for two
Romantic spa breaks
Spa experiences for two – why wait for Valentine's Day?
The retreat from everyday life is a gift in itself, but losing yourself in a joint experience, disconnected from the normal routine for a few hours, or even days, is a great way to enjoy some high-quality time together.
Spa Days for 2
A couples spa day is the perfect date with a difference. Spa days for two give you an opportunity to share a spa experience, spend quality time together and just relax in each other's company.
At Banya No.1 we love to welcome couples who are looking for the retreat from normal life. We understand that quality time together is an important moment, and will do everything we can to ensure that your Russian banya experience is one you will enjoy and remember.
We can offer a banya experience of relaxation for two, which gives you the opportunity to unwind together, letting go of the stresses of the everyday, and just enjoying the company of each other – and the steam room, of course!
Spa experiences for two can be as simple as a few hours in the Russian banya, or can be layered, adding other treatments (such as a couples massage) or even a body scrub!
A couples spa day can be anything you want it to be – from a simple steam time together to a range of optional treatments (see below) and this means it has something to offer everybody – regardless of budget. (In other words,spa experiences for two do not need to break the bank).
A simple banya experience at Banya No.1, which also comes complete with your own private relaxation booth and a range of refreshment options, means that you can enjoy several hours together, steaming, relaxing, and enjoying food or drink from our fully licenced bar. Relaxation for two has never been so…relaxing!
That spa experience alone makes a great gift, but if you want to take it to the next level, then there are all kinds of treatments that you can add on if you wish.
Spa Day with Treatments for Two
At Banya No.1, spa days with treatments for two include everything we have described above, plus a range of optional extras on top.
Couples massage, body wraps, scrubs and much, much more are all available at Banya No.1 Russian banya. Below, we will run through some of our treatment options that are most popular on spa days for couples.
Parenie – a traditional Russian banya treatment, where fragrant, leafy branches are used to give you an incredible steam bath and body massage. An amazing treatment for the skin by itself, but it is also the perfect preparation for body scrubs and masks should you choose one to follow.
Honey and Salt Scrub – Detoxification treatment that removes dead skin cells, absorbs toxins, and cleanses your skin, all the while moisturising with honey and nourishing with natural vitamins and minerals.
Mud Mask / Full Body Mud Wrap – Well known for exfoliation and antibacterial treatment, mud masks and mud wraps are a treat for your skin! Naturally detoxifying, they remove excess oils, cleansing and soothing as they do.
Massage – With a number of different massage options available from our specialised therapists, you are sure to find the perfect massage awaiting you at Banya No.1.
A banya spa experience is more than just a great spa day for couples – it is the opportunity to experience some amazing body treatments as well. Good for your health, good for your skin, and great for your relationship!
Romantic Spa Breaks
There is sometimes nothing better than a romantic weekend break for two – so if you want to really take the plunge, then why not book a hotel for the weekend, maybe take in a show, enjoy a great dinner – and have one day booked as a special spa experience?
Booking a spa day at Banya No.1 is simple – just give us a call. You can also purchase vouchers online, which make a great gift for a loved one that you want to surprise!
An indulgent spa for couples is the perfect way to enjoy time together on a weekend away, and booking a banya experience session means that you have plenty of time to do other things on your break. When you take the retreatto a spa facility in the country, you don't get the chance to explore other things.
A romantic spa break in London, however, gives you lots of options to do whatever you want during your romantic weekend break. With the whole city to explore, a spa experience at Banya No.1 will not intrude on your whole weekend – but it will give you some much-needed respite from the busyness of the city and of day-to-day life.
A banya experience offers an oasis of calm for you to enjoy each other's company, without the distractions, but with relaxation for the two of you.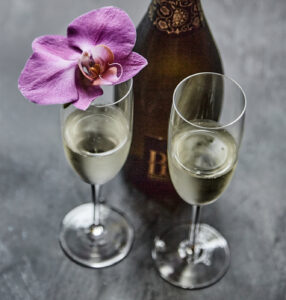 Spa Experiences for Two – Why wait for Valentine's Day?
An indulgent spa for couples does make a great gift any time of the year, so don't wait for your next anniversary or Valentine's Day!
Surprise your special significant other on any weekend – or even a weekday evening! Who says that an indulgent spa for couples has to be at the weekend?
Sometimes the best moments come at unexpected times – if your partner is having a busy or stressful time at work, why not book in for an evening spa experience mid-week?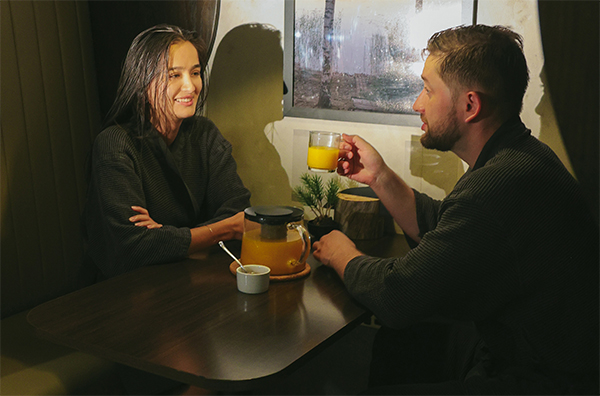 Banya No.1 is open until 10:30pm 7 days a week, so you can come along anytime you wish.
Book in, and enjoy 3 hours of relaxation as a couple – time together at a Russian banya is always special.
Stuck on what to do on a date night? A Russian banya experience can make a date with a difference, offering some quality together time out and away from the usual.
So book a spa session today – try something different – or even make relaxation for two a part of your regular downtime routine. Or buy this package as a gift.