This may sound surprising, but there are a host of reasons for using a banya in the summer. Many people think that a visit to a sauna or Russian banya is a winter activity, and it is easy to understand why this perception prevails.
But the fact of the matter is that a banya in the summer can give you all the benefits of winter plus even more!
The Banya in Summer Experience
When you usually imagine a spa experience and making good use of a steam room, nearly everyone thinks about making the most of a hot banya session in the cold of the winter months.
However, if you do use a banya in summer, you will quickly discover that there is a whole new banya experienceawaiting you.
Here are 10 great reasons to continue going to banya in the summer.
10 Reasons to Go to Banya in Summer
Maintaining your health regime
As with any other beneficial health routine, once you are in the habit of doing something, the best thing to do is not to break it. Not only have you acclimatised to your regular banya experience, but the benefits of regular treatments can be cumulative. Taking a break (other than a week or two if you are away on holiday) can quickly have a detrimental effect on all the positive banya benefits you have worked so hard to achieve.
And even when you go away, chances are you will find another banya or spa where you go, even during the warmer season.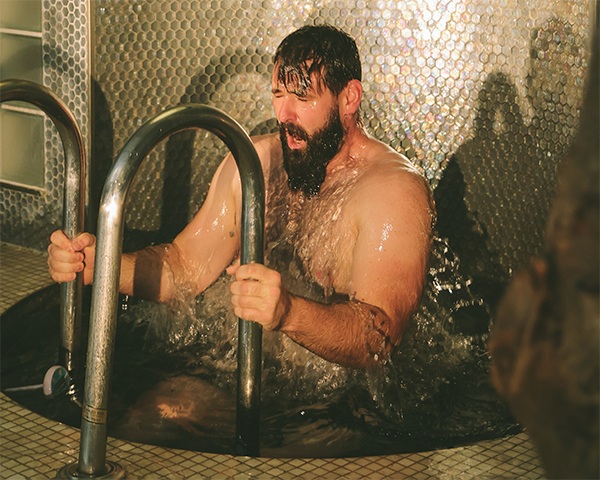 Feel fresher in the heat!
Getting hot in the summer can help you feel fresh. The secret is to do it the right way – and the right way is in a banya.
Sweating in the heat of the day is not the same as sweating in the controlled atmosphere of a spa experience. The banya environment is kept at very specific humidity and temperature levels to encourage sweating, and this, together with the aromatics in the steam (both felt and inhaled) creates an environment for people to detox, destress and come out feeling fresh and invigorated. There really is no better way to feel so amazing during a sweltering summer season!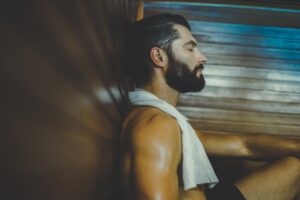 Heat conditioning
A banya in the summer will allow you to acclimatise to the hotter temperatures outside. This is especially beneficial – and important – if you are planning an overseas trip to even hotter locations. As the summer temperatures in the UK can often disappoint, many of us depart for hotter climes, only to feel uncomfortable when we get there, being untrained to the heat. A regular summer hot banya session adapts your body to the heat before you go. The result? We feel far more comfortable in the heat. A better holiday and a happier you!
Boosting the immune system
Summer or winter, banya benefits extend to boosting your immune system. The heat from the steam room followed by the ice buckets and plunge pool, give the immune system a jolt and massively increases the amount of white blood cells you produce. This is good any time of year, but perfect for staving off that summer cold or annoying virus you picked up on your flight back from your holiday abroad. Once you are safely back home, book a banya experience at Banya No.1 and give yourself an all-important health boost and keep your immune system in tip-top condition. As a bonus, many find that a Russian banya steam room is the perfect remedy to clear your head and muscles of jetlag and travel fatigue.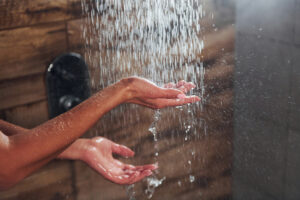 Banya helps with pain relief
You already know this if you are familiar with Russian banya, but regular use of a banya in summer can help with all kinds of pain relief. Heat treatment reduces stress, tension and inflammation in the body, relaxing muscles and increasing blood flow. This has a significant impact on pain in the body – even in summer!
Banya in the Summer can help with weight loss
Want to rediscover your beach bod? It's not all about sweating it out – which is just water loss – but use a banya in summer and your heart rate and metabolism rise, causing your body to burn more calories. Most weight loss is done "at rest" anyway – and a Russian banya helps by increasing this, all while you enjoy a hot banya session.
Beat the Autumn Blues
We all know too well that feeling as summer descends into autumn, and we start to think it will be a long time before summer comes again.
Chase away the onset of autumn with a blues-busting banya experience! Keeping up with visiting the banya in the summer means that you will still be a regular as summer starts to fade, and Russian banya is a great mood booster! The heat of a steam room, and even a massage, give your body a mini workout and that means it gets flooded with endorphins – the happy hormone. This will lift your mood and make autumn seem not so dour. So have a regular banya in summer experience and build your internal mood-boosters all summer long.
Have a summer of great-looking skin
The Russian banya steam room, as well as various other treatments given at Banya No.1, leave you with great-looking skin! Heat treatment, parenie and more all help by detoxing, removing dead skin cells, relaxing tensions, and improving elasticity on your skin.
Having beach-ready, glowing, fresh skin is just one more banya benefit you can take advantage of every summer!
A space to relax and chill
Chill in the heat! Summer can be a stressful time, especially if you have children, family and friends around a lot more. Even enjoyable socialising can begin to take its toll, as the number of social events, parties, weddings, BBQs and get-togethers increases exponentially.
Sometimes you deserve a little me-time, and a spa experience is the perfect place to take it.
Enjoy the steam room at Banya No.1, followed by a relax in our licenced rest lounge – there is no better way to unwind!
Preparation for the coming winter
Yes, it's true. Even though summer is upon us now, as the saying goes – winter is coming!
The winter – when most of us are only too desperate to see the inside of a Russian banya and warm up in thesteam room – can often come as a shock if we have abandoned using a banya in the warmer season.
We once again must go through the build-up process as we retrain our bodies to adapt to the hot banya sessions, which takes time and costs us in terms of banya benefit as we do so.
Far better to maintain our regular sessions in the banya in the summer, so it does not come as a shock when we return.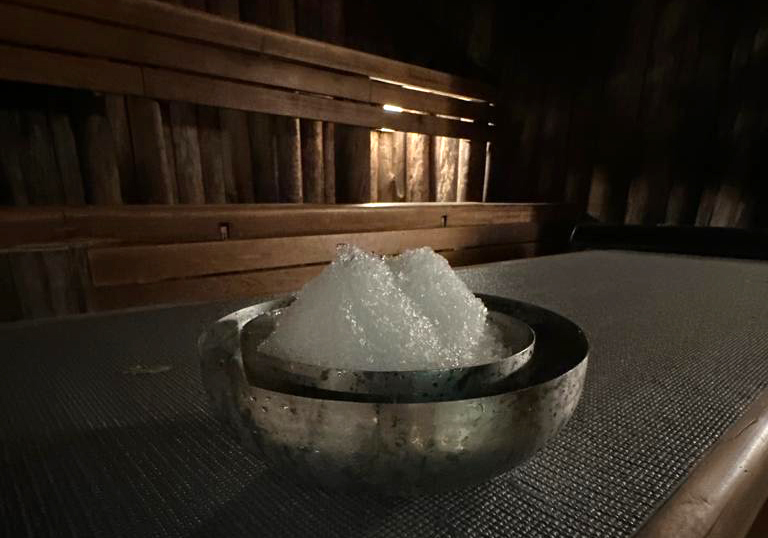 Use a Banya in Summer
Banya No.1 – Chiswick has some great packages to make keeping up with your summer spa sessions even better. Book online, or call reception today, to find out how you can make the warmer season even better this year!